The increased demand for workforces with flexible capacities alter the role of education as work and skills-based training become intertwined. At the same time, geographic flexibility allows people to work remotely and we may see shifts in the relationship between people's work-life, home-life and travel.
How the scenario could unfold
In this scenario, we can speculate about the converging of multiple trends around remote working, adapting skills set and a new focus on wellbeing.
Rapid and constant flux in the world means that workforces need to adapt and evolve rapidly, putting an increased focus on people's skills rather than their knowledge, potentially leading to the escalation of skills training within the workplace. Work could easily become intertwined with education making it a lifelong process of development and reinvention rather than a specific period in our lives. To facilitate this change, more inclusive, skills-based, education platforms like Udemy, Lynda, SkillShare and hundreds more may expand to challenge expensive, formal education systems.
At the same time, technology is also changing the workspace landscape by allowing out-of-office communication and remote working. The number of employees working flexibly in their own time and space may continue to increase because it is often seen as healthier, more inclusive and more productive.
In this scenario, work shifts from a career with a singularly defined role and a part of your identity to an activity that your evolving skills set and attributes make you good at. It may realign wellbeing alongside work and make professions available to anyone in the world with an internet connection.
We consider the significance of this context from the perspective of a future character we created based on our research with real people.
What might that mean for Melia?
For someone like Melia, the value they take from work is their ability to perform well in flexible job markets, while protecting their well being and balancing all the elements of their life. We explore how services may evolve around people's new relationship with work.
I want to see the world. When I'm 80 years old, I want to look back and think… 'what an amazing time I had.
Jump to: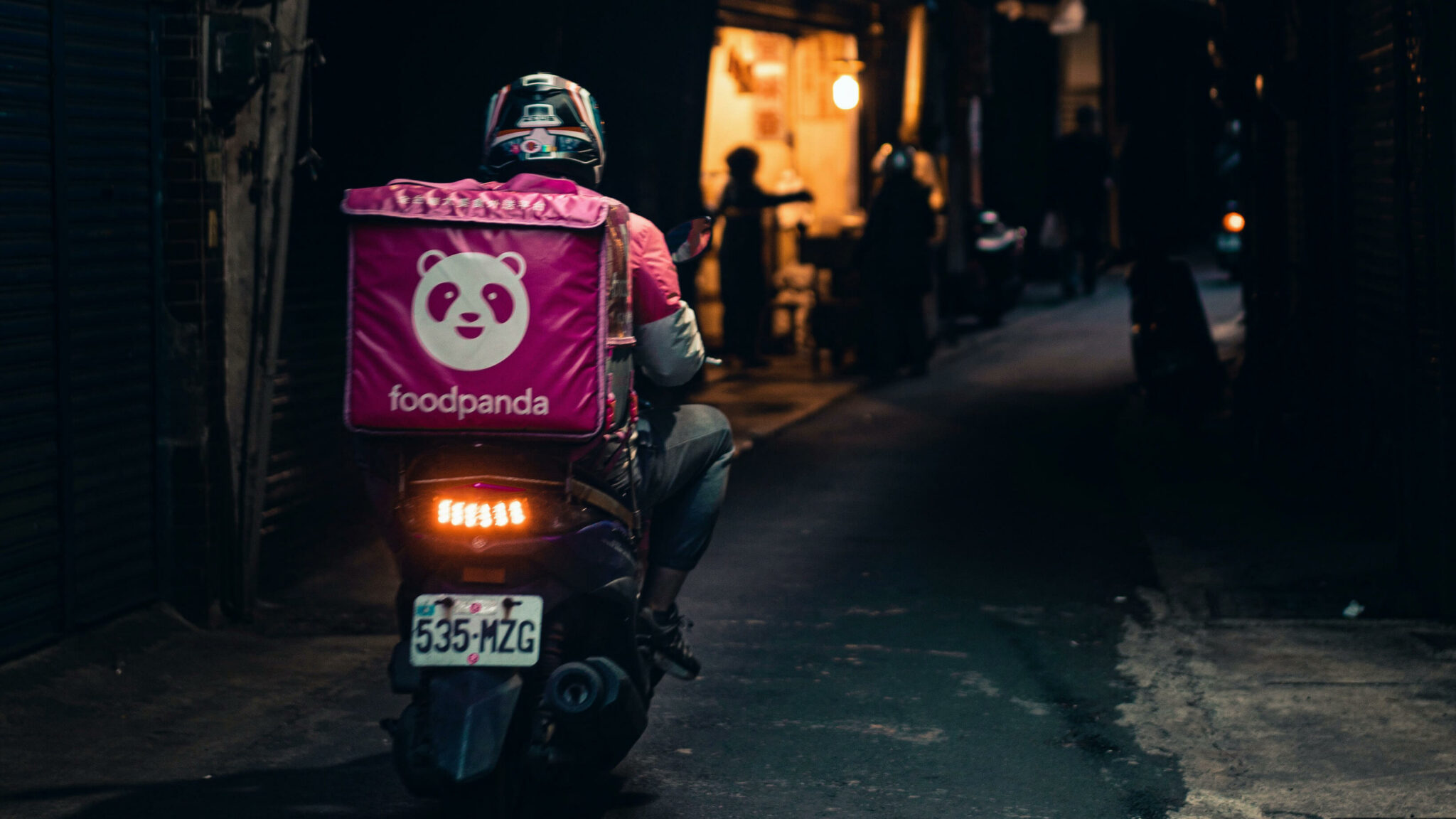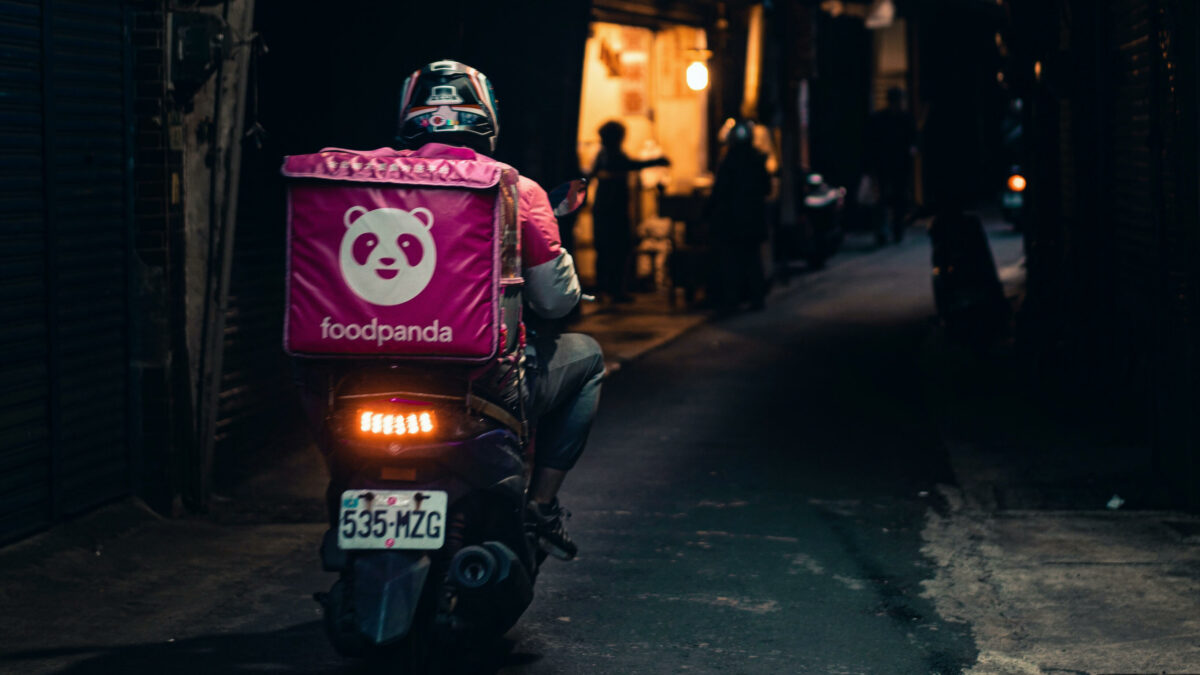 Scenarios
Work instability
Automation and climate change will cause huge turmoil in economies, people may be working online, based on their chosen field or "gig", and move in search of better economic environments. Reputation will become ever more vital as people have to quickly and consistently re-establish themselves and we will see more online platforms supporting offline gig workers' skills.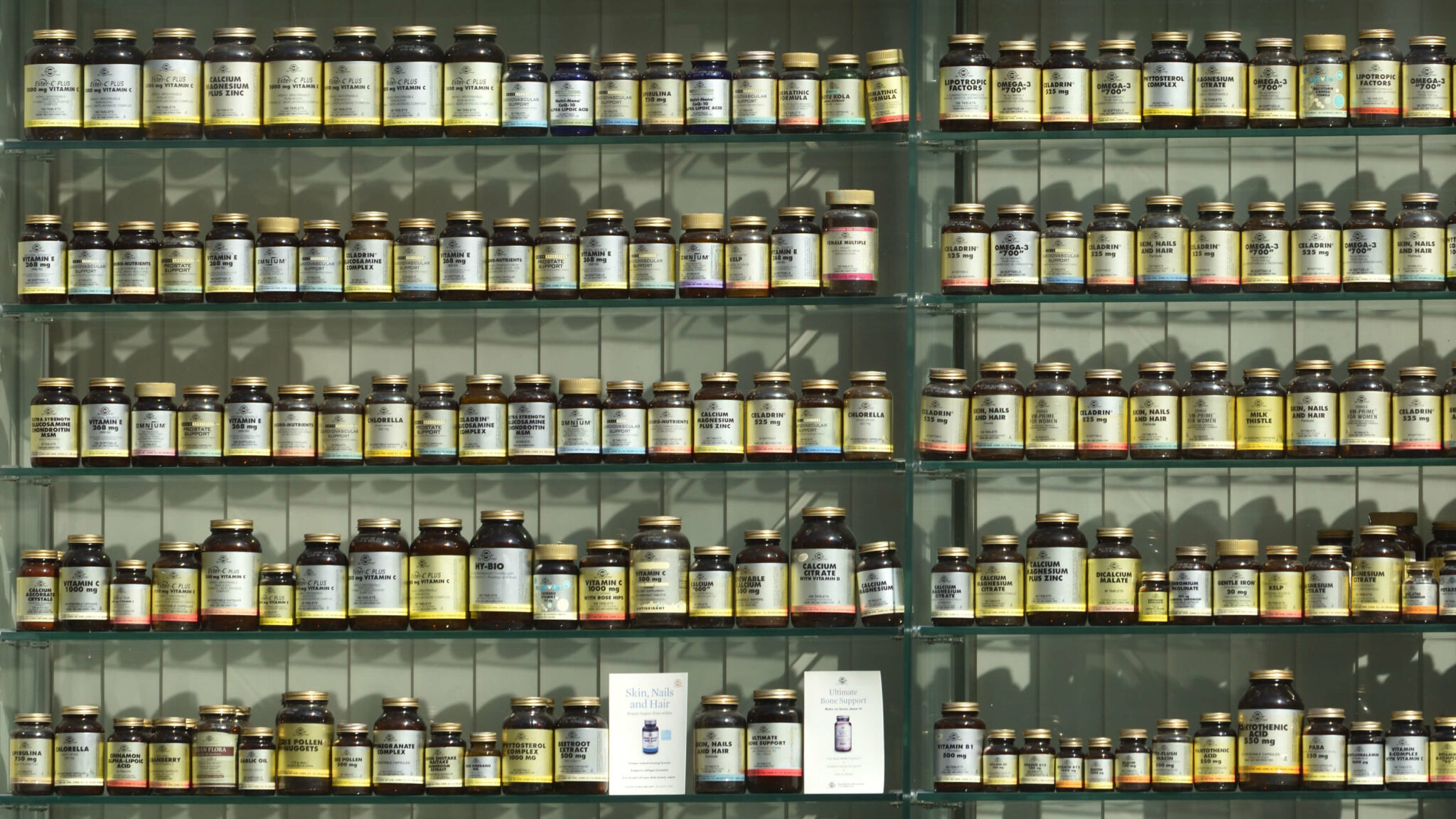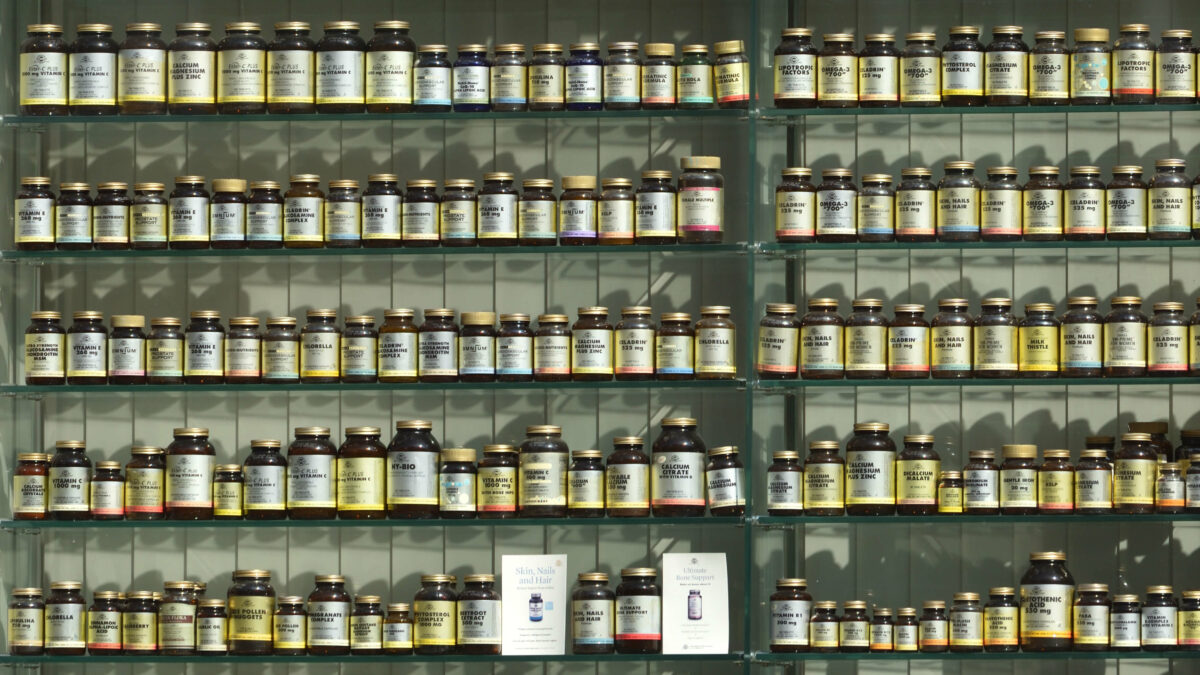 Scenarios
Self expansion
People have augmented capabilities that boost their productivity and skills and can become working machines that produce non-stop. For them the line of separation between work and home may fade and financial success could simply allow the purchase of more skills in order to earn more money in a dangerous cycle.
Melia landed a job at a small tech company straight after university. Her stellar work ethic and knack for reading people brought her a position of influence with matching pay. She quickly became a senior network engineer, and after a few years, she began to take advantage of being able to work wherever she wants. She met her husband while backpacking in the US and he has been a rock for her. Wherever they go they use sharing schemes and services to improve their quality of life.
She derives happiness from learning about the world. Everywhere she goes she likes getting to know people and seeing variations in culture. Travelling does take its toll and she has increasingly found that she wants to stay longer in each place to get more of a sense of stability and routine.
Her goal
Melia's goal is to be open to new experiences and people as she sees the world but at the same time to maintain some routines and stability.
For people like Melia, work is just a way to have as many new experiences as possible.
Explorations in 'Blended Work-Home-Travel'
We explore the future in this scene by looking for potential points of friction between this scenario of blended work, home and travel and the needs of someone like Melia. These explorations are outlines of services that act as emerging spaces for solutions or spaces to explore the problems and provocations elicited by the services.
01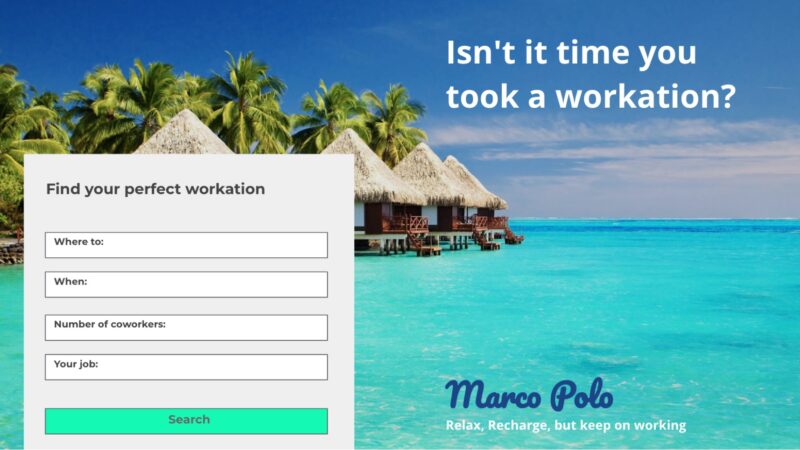 Marco Polo
Marco Polo is the 'workation' agency for digital nomads. Through its advanced search engine for workations, it's able to match flights, accommodation and your working requirements to host your entire work and holiday combination experience.
Team: The Lab
02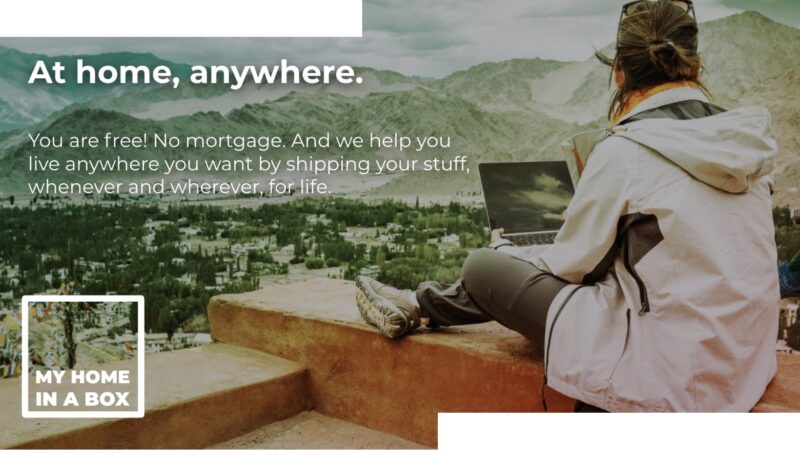 My home in a box
A premium shipping service for digital nomads to dispatch goods all over the world whenever and wherever you move to. By partnering with shared property platforms, flight companies and shipping companies, 'My home in a box' follows your itinerary doing your packing and clearing as you leave one place and then unpacking and decorating in the next, so wherever you go you always feel at home.
Team: The Lab
03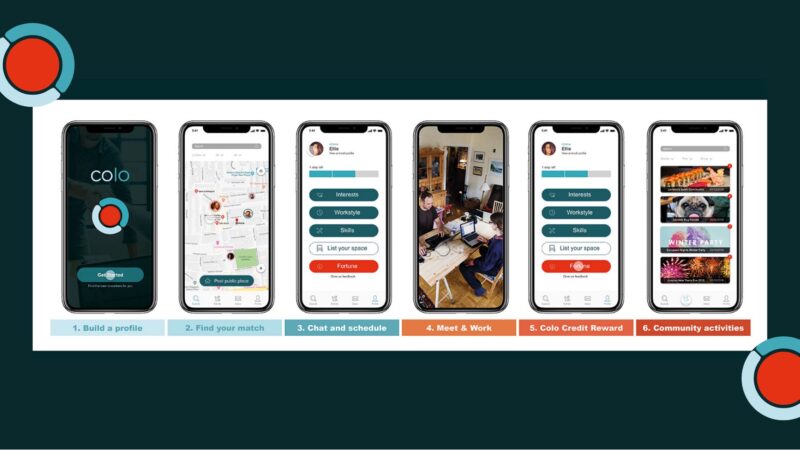 Colo
Colo is a personal assistant for self-employed people who work at home. It helps them find someone to work with who shares similar interests and lives nearby and helps you build a working routine.
Colo suggests when you and your colo-league could take breaks, so you have the time to talk and find interesting stuff in common. Using Colo while you work also means you earn colo-credits that give you different discounts on activities to do with your colo-leagues.
Team:
Adrian Penalver Madrid
Alessandro Paone
Fanghui Song
Ling-Yuan Lu
04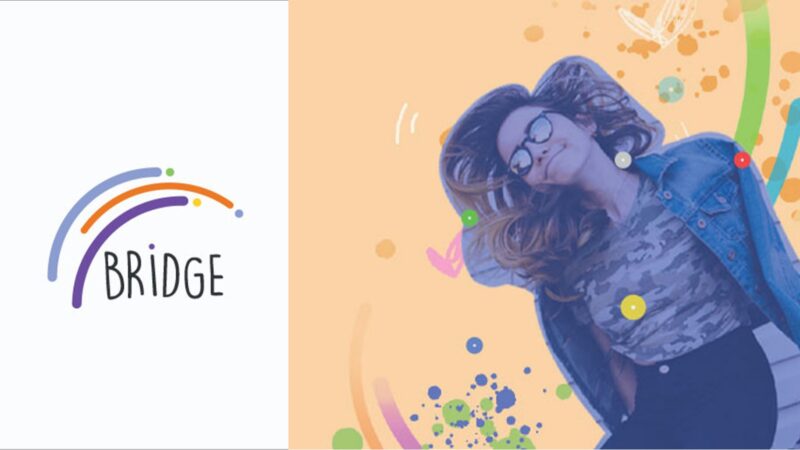 Bridge
With increasingly globalised communities, Bridge offers a smart way to reliably make and expand your network leveraging AI and data collection to understand your personality, interest and needs.
Team:
Inji Shin
Jonathan Martell
LiBo Hu
Emerging topics
From these explorations, we can speculate that some services may emerge to bolster areas of life that may be neglected in a more nomadic or decentralised workplace context. Other services may enhance and build on the opportunity by connecting staff in new types of relationships (internationally or face-to-face) or instilling elements of stability by replicating a sense of home wherever people travel.
We also see opportunities for employers and services to create new types of experience that optimise working life in harmony with your personal life to promote a new level of balance that could boost productivity and wellbeing. Could working holidays be adopted by large companies to connect whole teams in new ways or change a workplace culture?
These explorations illustrate how services may emerge to progress and innovate in the new dynamic nature of workplaces while other services may aim to bring assurance and stability to people.
In each angle of this scenario, we see services and people strive for authenticity in the way they connect and the underlying intent with which they make exchanges (be it social or commercial). We may see new mechanisms for creating and enabling these types of 'genuine' experiences.
Related to 'Blended Work-Home-Travel'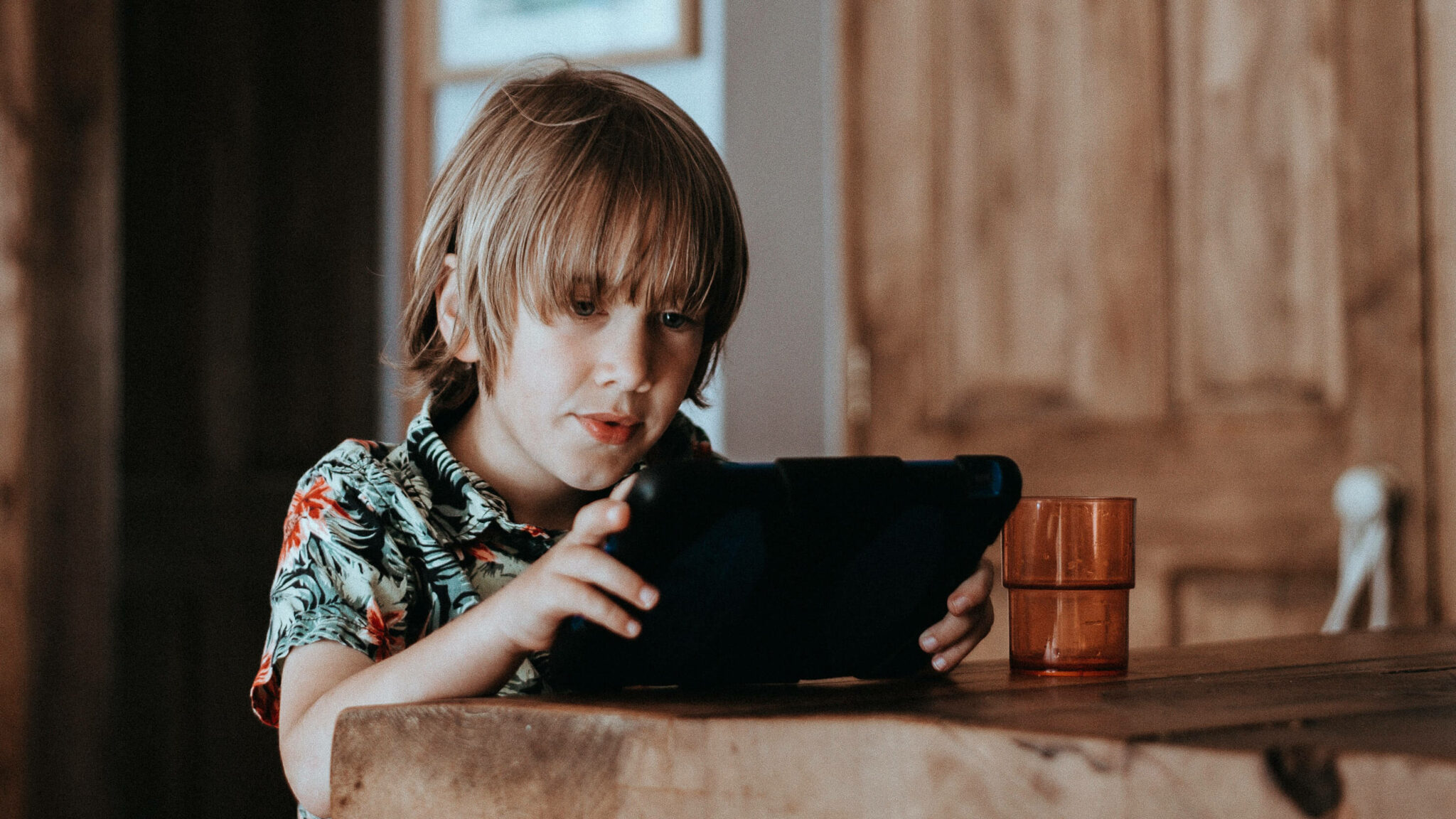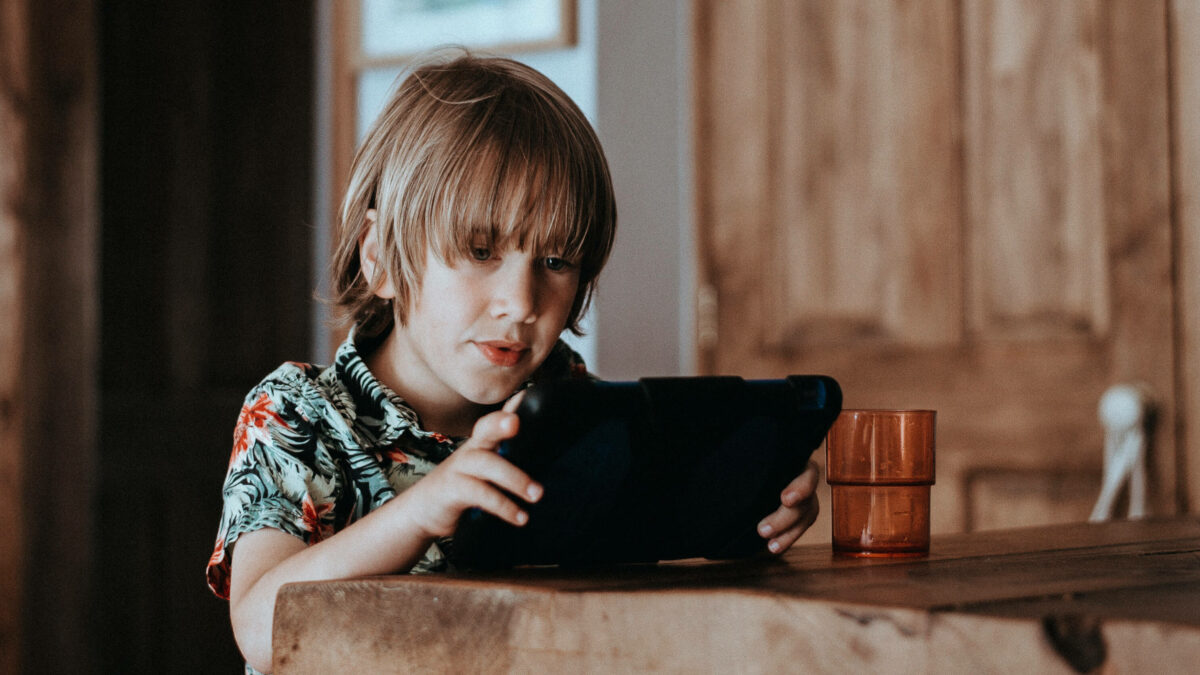 Propositions
Kinderpendent
Kinderpendent helps you understand how balanced your child's online exposure is to challenging social topics and perspectives and manages that exposure through intelligent balancing and censorship tools and offers advice and support for parents and children while navigating big topics.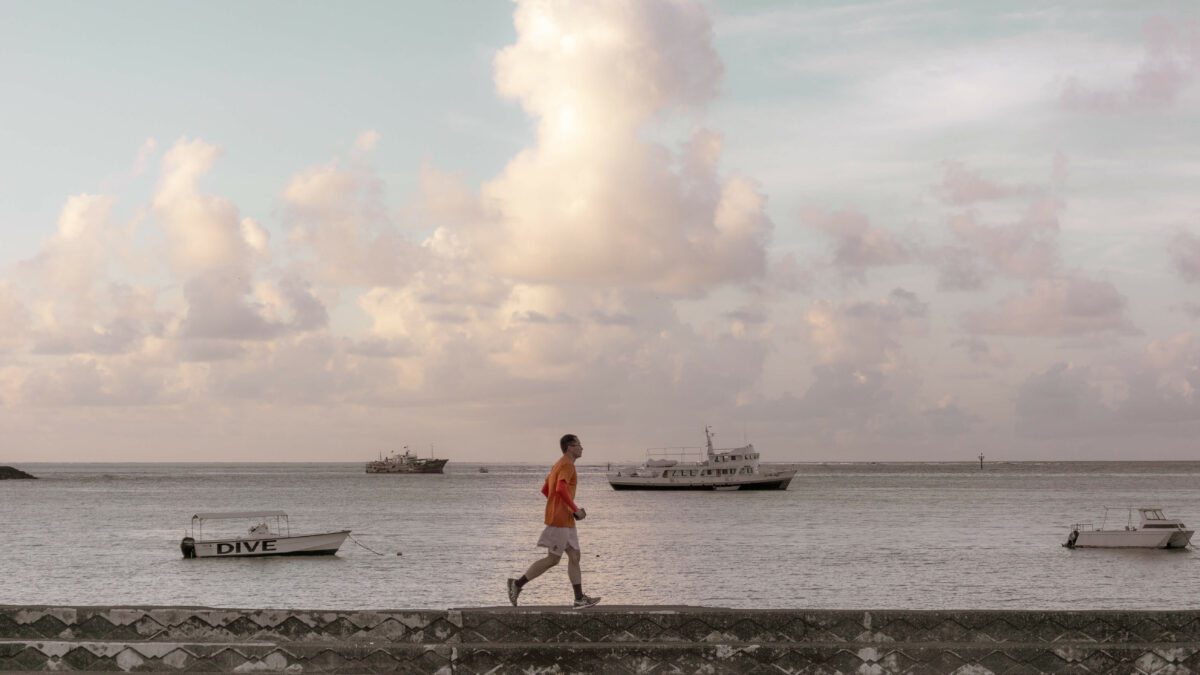 Proposition Types
Agency Enhancers
Developing a deeper AI driven understanding of yourself to influence your decisions and optimise for your happiness and prosperity.
Would you like to know more?
Let's find the place to think, the freedom to challenge and the capability to act on real change. Together.